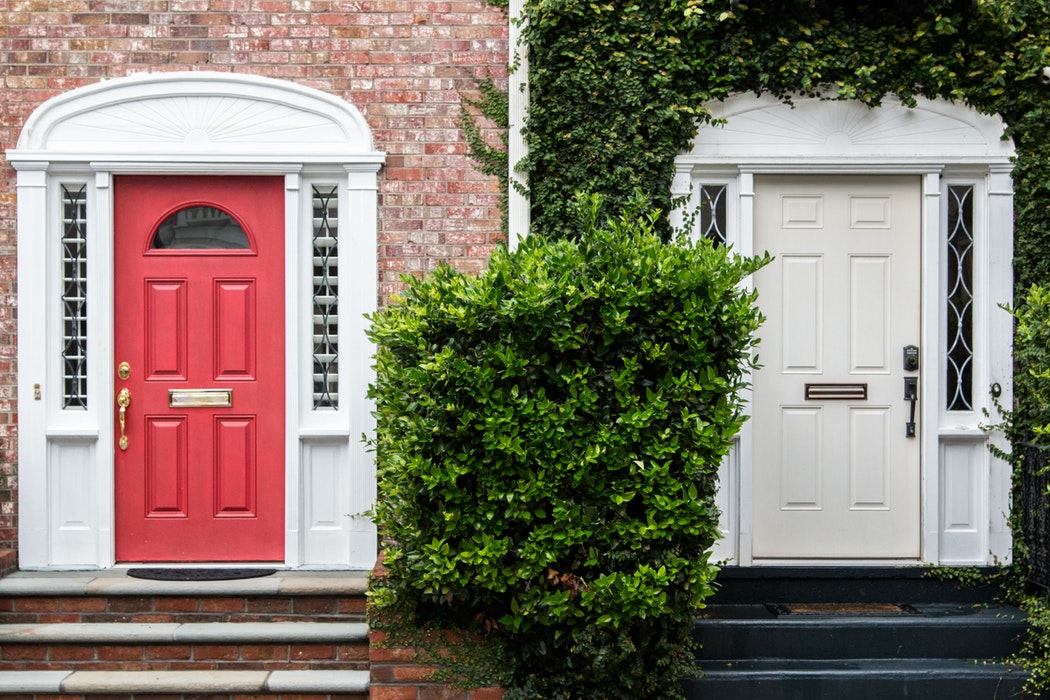 Image via Unsplash
When it comes to selling your home, first impressions are everything. And whether buyers are searching online listings, driving through neighborhoods, or dropping into open houses, your home's exterior is the first thing they see. If your home's curb appeal doesn't pop, buyers may not bother with a closer look.
Not every home needs ornate landscaping and outdoor living spaces. If you're selling a fixer-upper, buyers might not mind unruly bushes or bare patches in the backyard. However, the higher your home's price point, the more curb appeal matters. If you're selling at or above Warwick, Rhode Island's average home price of $234,000, buyers expect a certain attention to detail
Thankfully, curb appeal projects are some of the easiest to DIY. Compared to laying new flooring or painting walls, landscaping is forgiving of small mistakes. Even without a wealth of experience under your belt, you can improve your home's curb appeal with DIY projects like these.
1. Exterior Cleaning
Your home's exterior accumulates a lot of dirt and grime over time. Rent a pressure washer to remove dirt and stains from siding, decks, fences, driveways and paving stones. Too much pressure can damage your home, so it's important to use the right amount of pressure for the job. For siding, choose a pressure washer around 1500 psi. For other jobs, refer to The Craftsman Blog for guidance on the right amount of pressure. If you're concerned your home's exterior won't stand up to pressure washing, use a garden hose and a scrub brush on an extension pole instead.
2. Front Door Face-lift
For an entrance that makes an impact, spend a sunny day repainting the front door. Choose a glossy paint color that complements your home's overall feel. Dark jewel tones are perfect for traditional homes, while bright, cheery colors complement modern abodes. Pair your freshly painted front door with a new set of house numbers and a mailbox makeover for added appeal.
3. Light Fixture Replacement
Front porch lighting tends to focus on function over style, but why not have both? Replace outdated and dingy light fixtures with a porch light that makes a statement, like the 20 designs highlighted by Elle Decor. To keep this project DIY, keep the same location and purchase a fixture with the same mounting system as the previous lights.
4. Container Plantings
It takes time for new in-ground plantings to fill out and look their best — time that sellers may not have. For an instant pop of color that doesn't require digging up the yard, look to container plants. Whether you construct window boxes or flank the front walk with oversized planters, container plantings are a quick and easy way to add seasonal beauty to your landscape.
5. Garden Bed Grooming
If your landscape includes permanent garden beds, give them some TLC before listing your home. Sharpen bed edges and replace cracked edging stones and pavers before adding a fresh layer of mulch to suppress weeds and give garden beds a rich color. Be careful not to mulch too close to trees and plant stems or you could damage the plant. Before calling it a day, remove dead-plant matter from garden beds; prune perennials; and clean hardscape features including birdbaths and fountains.
If you want the best possible price for your home, it's important that it looks as good as possible. While most sellers focus on cleaning and staging their home's interior, the exterior is equally important. By wowing buyers with great curb appeal, you show that your home is well-cared for and worthy of serious consideration.